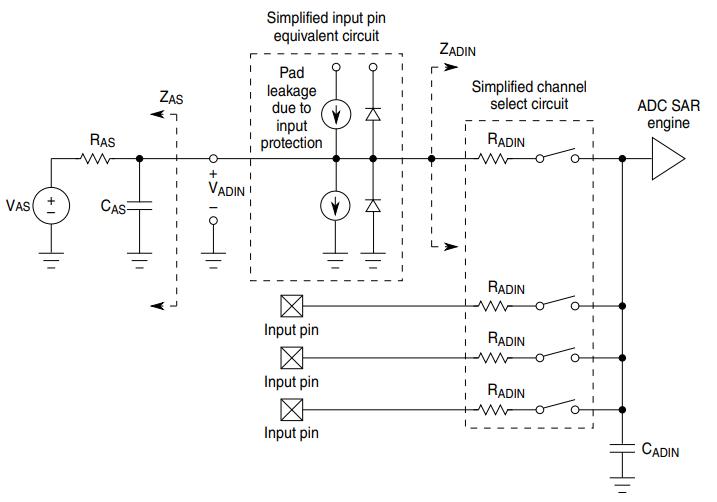 The MVF61NN151CMK50 is a high-performance digital processor based on the ARM Cortex-A5 and Cortex-M4 cores. Produced by NXP Semiconductors, this dual-core processor integrates advanced features, making it suitable for a wide range of applications.
Application Scenarios: Due to its powerful combination of cores and extensive features, the MVF61NN151CMK50 is an excellent fit for industrial applications, including complex automation systems, gateways, human-machine interfaces (HMIs), and embedded control systems.
Main Parameters: Some of the distinguishing features of the MVF61NN151CMK50 include:
- Dual-core setup with ARM Cortex-A5 running up to 500 MHz and Cortex-M4 running up to 167 MHz.
- Onboard DDR controller and NAND/NOR flash controllers.
- Comprehensive set of communication interfaces, including Ethernet, UART, CAN, USB, and I²C.
- Rich graphics acceleration for advanced HMI designs.
- Robust security features, including hardware encryption and secure boot.
Circuit Connection:
For this article, let's examine how one might integrate the MVF61NN151CMK50 into an industrial automation gateway:
1. Power Configuration: The MVF61NN151CMK50's VDD power pins (e.g., VDD_ARM_CAP, VDD_SOC_CAP) should be connected to a stable 3.3V power source. Attach decoupling capacitors close to these pins to maintain a stable supply. The VSS pins should be tied to the system ground.
2. Ethernet Connection: For network connectivity, utilize the ENET1_RXD0 (pin 23) and ENET1_RXD1 (pin 22) for Ethernet data reception, and ENET1_TXD0 (pin 21) and ENET1_TXD1 (pin 20) for transmission. Additionally, the ENET1_RXER (pin 24) should be connected to the Ethernet PHY receiver error.
3. HMI Display Interface: Should the gateway feature an HMI, connect the display data lines to the relevant LCD data pins on the MVF61NN151CMK50, like LCD_DATA00 (pin 65) to LCD_DATA23 (pin 88).
4. UART Configuration: For serial communication, connect the UART_TX (e.g., UART1_TX pin 15) to your peripheral's RX line and the UART_RX (e.g., UART1_RX pin 16) to the TX line of the peripheral.
Design Considerations:
Embedding the MVF61NN151CMK50 in a system requires several considerations:
1. Thermal Management: Given the high processing capability of the chip, it's crucial to address heat dissipation using heatsinks or other cooling solutions.
2. Software Partitioning: The dual-core nature allows for multitasking. Determine which tasks are assigned to the Cortex-A5 and which to the Cortex-M4.
3. EMI/EMC Concerns: In industrial environments, electromagnetic interference can be a concern. Proper grounding, shielding, and layout practices are crucial.
4. Security: Utilize the MVF61NN151CMK50's hardware security features, especially if the gateway handles sensitive or critical data.
To sum it up, the MVF61NN151CMK50 is a versatile, high-performance chip designed to address the demanding needs of modern industrial applications. By harnessing its dual-core power and range of features, developers can create sophisticated systems that seamlessly merge the worlds of control and connectivity. Proper attention to design details ensures a stable, secure, and efficient operation throughout the product's lifecycle.